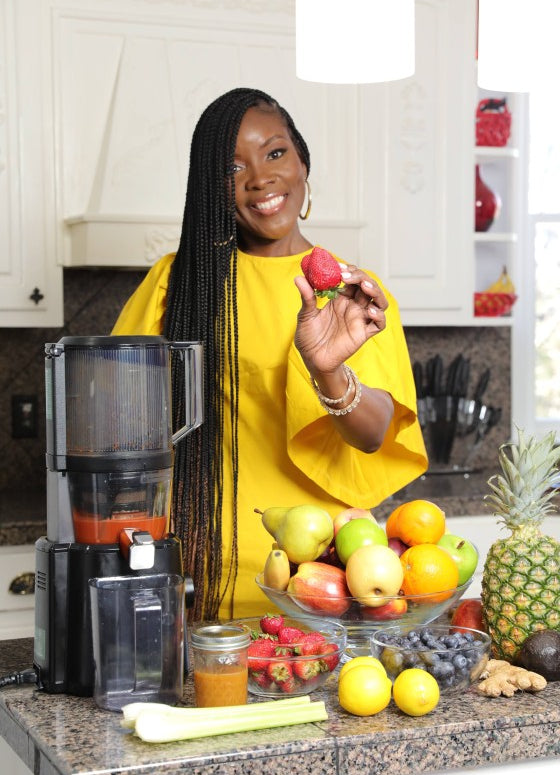 Our Story
Hi, my name is Debbie Williams, I am a licensed Hair Practitioner, Board-Certified Nutritionist, Educator, and Author.
I have been studying ways to help women, men and children combat hair loss and scalp problems through natural remedies and my natural hair products.
As a holistic Board-Certified Nutritionist and Hair Loss Specialist, I feel it is my responsibility to educate you about health and wellness as well as create healthy beauty products for hair and skin that are plant-based and nutrient-rich. Many people are unaware that hair issues are just symptoms of what's going on with your health internally and that the two are closely related.

In an industry full of natural hairstyling products, there is a true necessity for nutrient-rich hair products that help feed the scalp the nutrients and minerals it needs to reach optimal health. Today, over 75 million men, women and children are suffering from some form of hair loss or scalp disorder, so I developed Pure 7 Naturals, a plant-based hair and scalp care line, to holistically help the millions of people who suffer from hair loss and scalp issues and don't know where to start.
Just like your body, your hair and scalp need nutrients such as potassium, magnesium, iron, zinc, copper, selenium, cobalt, and sulfur to grow healthy and strong. Without these main minerals, hair and health problems will arise. There is a need for hair and scalp care products that are not only clean and sustainable but can solve hair problems in a simple way.  My products do just that. Most hair that is dry, brittle, and breaking is due to a lack of nutrients. My nutrient-rich hair care products contain zinc, copper, selenium, iron, potassium, and so much more. I've researched, developed, and formulated all my products on my own. The customer feedback and results have been astounding!
My products are developed with love and the highest quality natural ingredients to provide your hair and scalp with nutrients and minerals promoting growth, health, and strength.
My journey has led me on an incredible path, and I've helped so many people along the way. I am happy to help you on your healthy hair journey too.
#askdebbieabouthair
Tag us on Instagram to get featured in our gallery