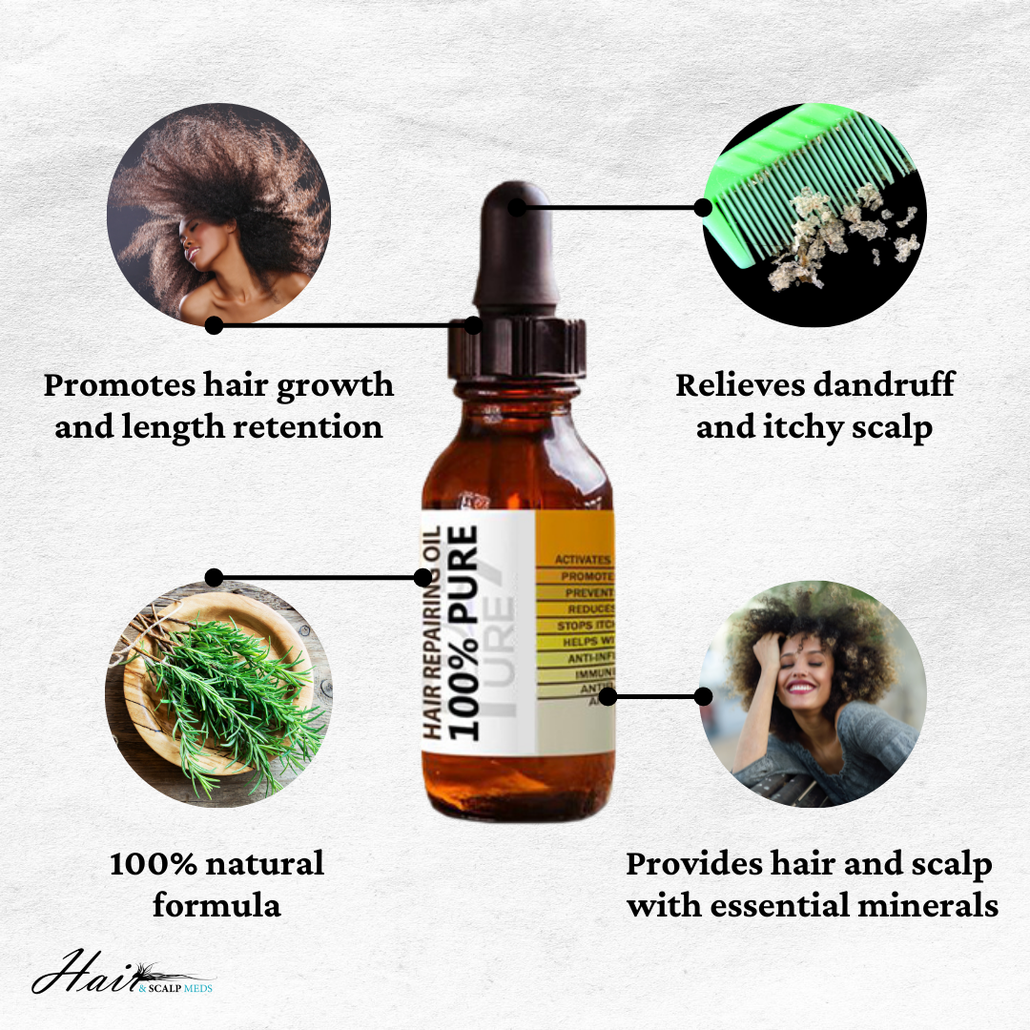 PURE 7 HAIR REPAIRING OIL
This hair oil nourishes your hair and scalp with essential minerals including zinc and vitamins A, B, D, & E, relieves dandruff and itchy scalp, reduces breakage, thickens hair strands, and improves damaged hair follicles. This is the best oil for hair growth!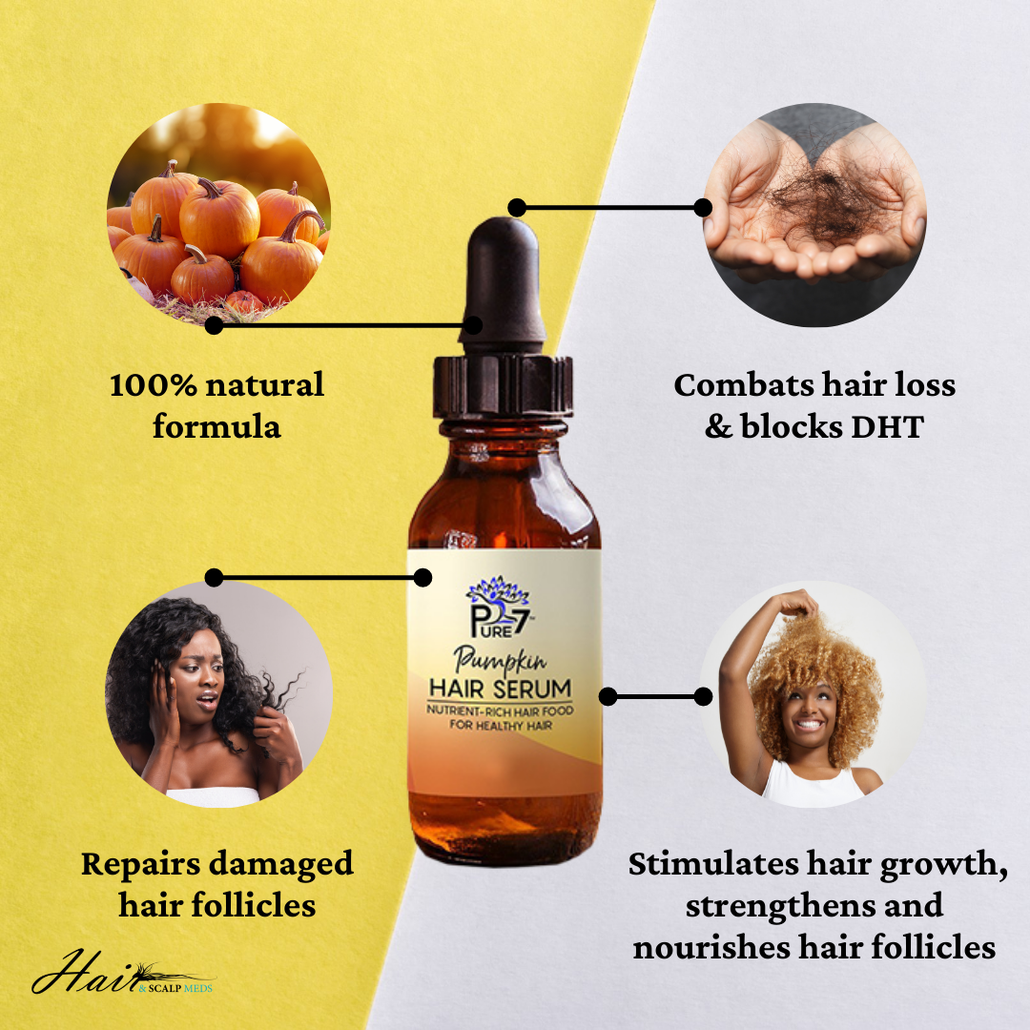 PUMPKIN HAIR SERUM
This popular nutrient-rich hair oil stimulates hair growth, strengthens and nourishes hair follicles, prevents hair loss, and reduces scalp inflammation.  The Pumpkin Serum is great for all hair types and textures, especially dry hair.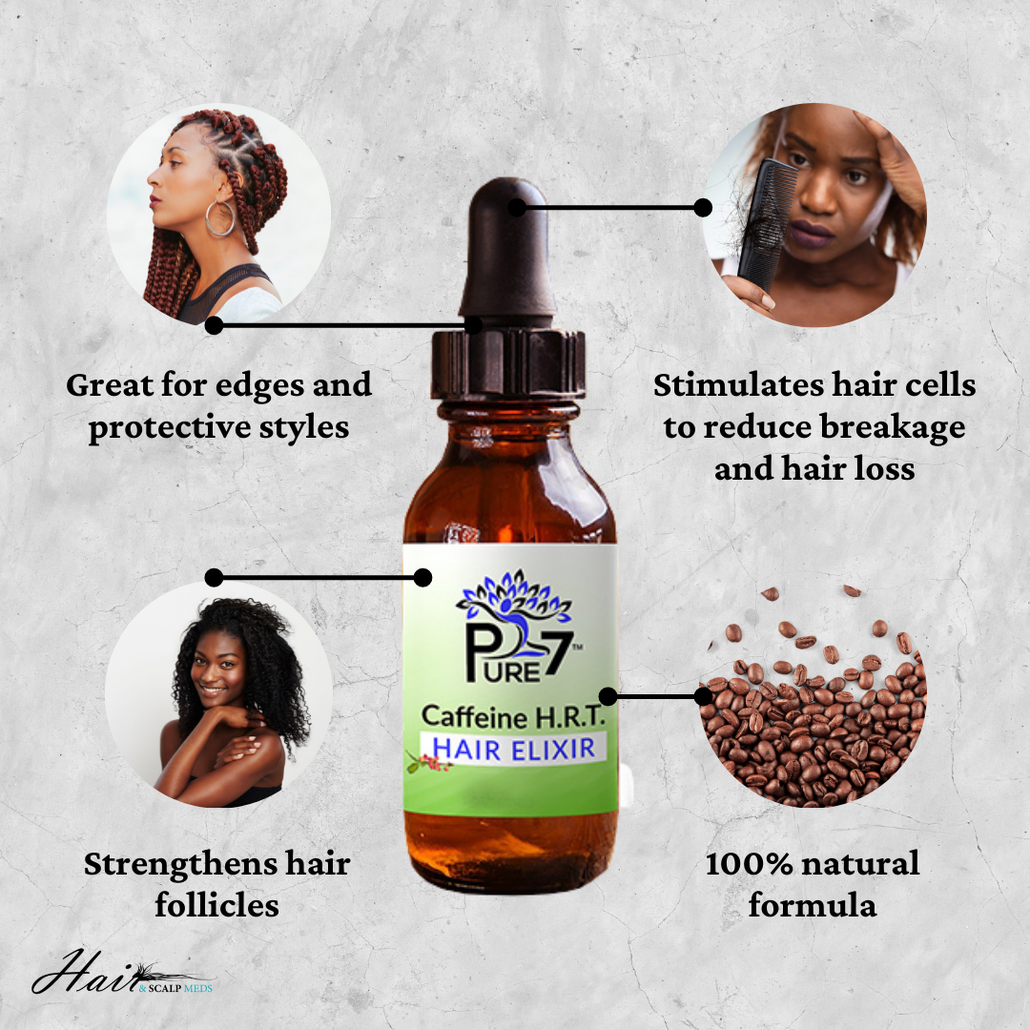 CAFFEINE H.R.T. ELIXIR
The Caffeine H.R.T. Elixir is the hair oil your scalp has been longing for. Formulated with some of Earth's finest ingredients, this coffee elixir will nourish and strengthen your hair follicles, block DHT the hormone that causes hair loss, and restore thinning and balding areas.